Cybex Merchandising
Our goal is to develop the best retail industry software solution in our segment market. This approach is combined by building seamless interfaces to best-of-breed financials and ERP software alternatives to achieve a comprehensive end-to-end unified retail solution.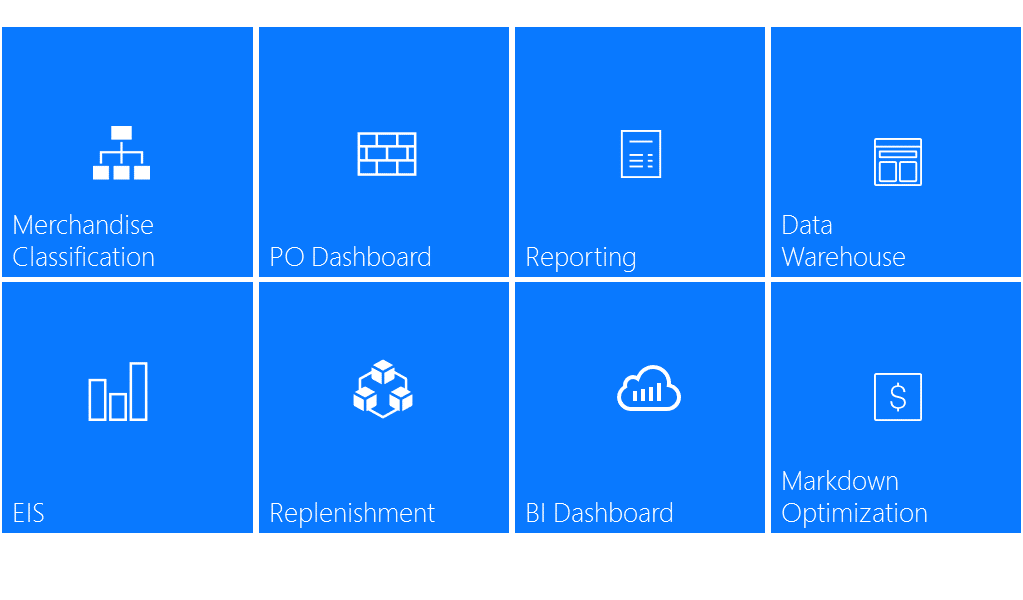 Benefits
Improve your retail inventory management, enhance your competitiveness, increase your turnover, decrease stock-outs and maximize your ROI.
Seamless Integration
Seamless integration provides an accurate view across the entire retail organization and assists retailers in making informed decisions about their merchandise.
Optimize Return on Investment
Enables retailers to better manage, control and perform day-to-day activities.
Maximize Return on Investment
The software provides the tools and functionality needed to analyze, order, price and distribute merchandise for a maximum return on investment.
Monitor Inventory Performance
Notifies users to exceptions in merchandise performance. Users can isolate under and over selling items using exception-based functionality.
Optimize Inventory Levels
Sends the required merchandise to the correct store location. Reduces the occurrence of errors, markdowns and store transfers.
Improves Retail Inventory Management
Cybex Merchandising Module includes Purchase Order Workbench, Markdown Optimization, Executive Information System and Seasonality to improve inventory management from end to end.
Why Cybex Merchandising?
Cybex Merchandising provides you with the time and resources needed to carry out effective retail
inventory management for selecting and creating merchandise.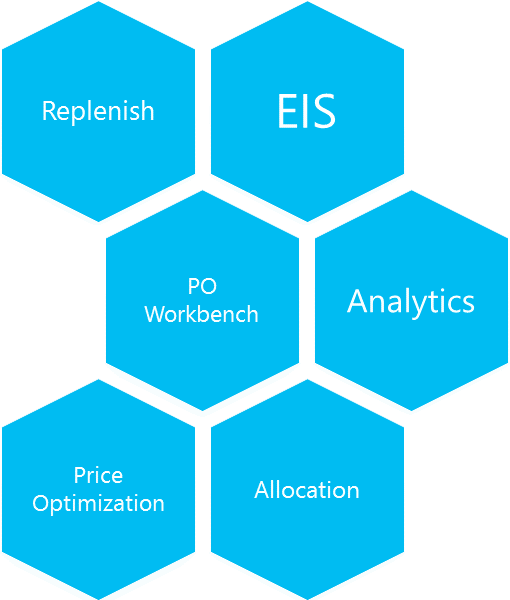 Data Drill Down
Use drill down functionality to see detailed information on items based on style or style and color.
Track Merchandise
Tracks the status of merchandise through shipping, receiving and distribution creating end to end visibility.
Inventory Allocation
Allocate items directly to store using Allocation and Replenishment to balance merchandise plan and store sales activity.
Manage Inventory
Reduce markdowns, end-of-season consolidations and transfers.
Automatic Alerts
Alert users automatically to exceptions in merchandise performance by location. Isolate under and over performing items using exception-based functionality.
Monitor Vendors
Graphical vendor performance analysis that monitors on time delivery and product quality.
Pricing
Retail Dashboard
$60/month
Contact Us
Enter your e-mail to receive additional information about our product features and technology.